Luecendia Reed, Director of Family Support Services at New Moms, shared her experience with Family-Centered as a practice to deepen racial equity.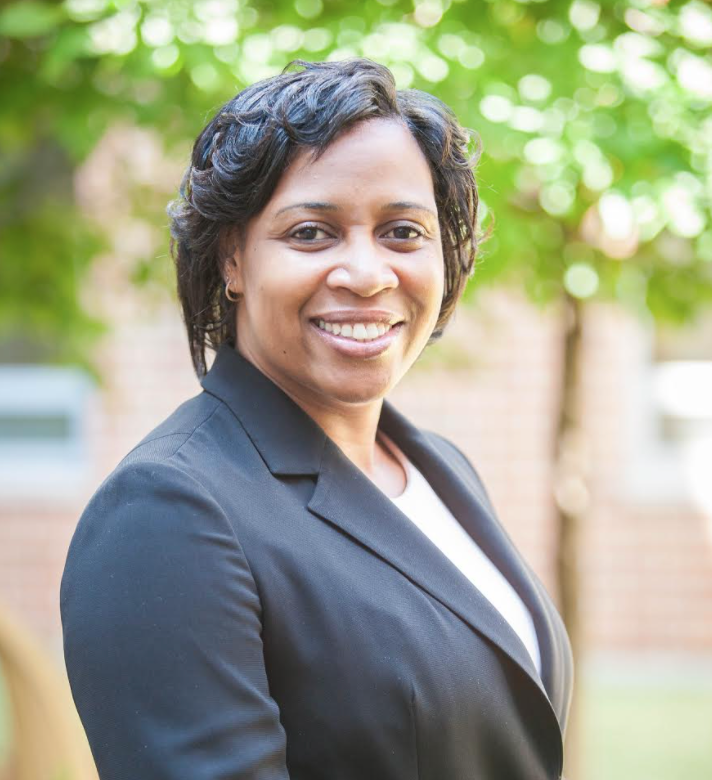 "Family-Centered Coaching really shined a light on racial equity. It is so important for our staff to have shared language around racism and what that means, how it shows up, and how it intersects working with youth, especially Black and Brown youth. We can't just think about case management without thinking about racial equity. We can't think about families without thinking about racial equity."
New Moms is a Chicago-based organization working with young moms experiencing poverty. New Moms has worked since 2018 to implement Family-Centered Coaching into their model. Through the shared language and mindset of FCC, they have integrated a racial equity lens into their work and its become a metric for success.
"The FCC mindset is not something that you put on or you take off, you really have to live this. Success looks like coaches and participants having conversations where questions around equity are discussed, or when I see participants advocating and speaking for themselves and feeling empowered and not attributing their success to their coach, but letting their coach walk alongside them, that to me is success."
New Moms strives to integrate the language of Family-Centered Coaching across the organization–from supervisors, to coaches, to participants. This practice has created a more equitable environment because participants feel empowered. New Moms continues to shift their language and approach based on feedback and other data.
"FCC centers on racial equity, and we wanted our strategies and engagement with families to not just say we were committed to equity, but to put it in practice throughout all aspects of our work, in 1:1 engagement with families, in groups, between staff, with our external stakeholders, communications, and more. This meant investing in it -with dollars for training, consultants, with staff capacity and time, with energy and effort."
Steps to Deepen Racial Equity Through Family-Centered Coaching:
Create a shared language that centers the participant. Shift your language to be participant-centered. Examine the subtext, biases, and implications behind language. For example, New Moms has shifted from using the word transformation to a more strengths-based frame that focuses on the participant's current asset and goals. The word transformation has a subtext that there is a deficiency that requires change.
"We shifted to using 'person experiencing homelessness' instead of 'homeless family,' we are shifting from talking about poverty to talking about the brain and behavioral science of scarcity. This reframes the narrative from judgment and bias about poverty, to a more science-based, shared experience of scarcity."
Focus on racial diversity, equity, and inclusion through a dedicated group. It is not enough to have equitable language. Being an equitable organization means committing to an action-oriented path towards a more diverse, inclusive, and just organization. Build in accountability and make space for all staff and leadership to participate.
"We created a sub committee that focused on racial diversity, equity and inclusion. We also have a group in our organization for white staff to talk about and unpack their white privilege and really use their privilege to support those who don't have privilege. This committee also addresses gender equity, disability and LGBTQ+ inclusivity."
Integrate equitable hiring and business practices. A shared goal to create a more diverse workplace is an important part of fostering equity. Advocate for people of color, especially women, in new positions and in leadership. Alongside hiring, consider all the touch points that your organization has and find steps and processes that support diversity, equity and inclusion.
"HR has changed the way that we hire, the way they interview using questions that are FCC centered, we have racial equity questions, in our interview process. When it came time to actually hire a COO we highlighted that we were looking for a woman of color in that position in the job description."

"We are intentional about finding Black and Brown caterers and supporting women led organizations and that came from integrating FCC into our organization."
Build on FCC with more training and expertise. Find complimentary training and tools on practices, like trauma-informed care and implicit bias, to strengthen your practice and confidence.
"We've learned a lot about implicit bias, which is part of FCC training. Additionally, we had a consultant come in to train us on our own implicit biases."
Explore conversations about race and privilege. Having uncomfortable and complex conversations may be necessary to adopt more equitable strategies. Building these bridges requires sensitivity, understanding, empathy, mutual understanding, listening, accountability, and growth. These are all skills of a great coach.
"Racial equity work is hard work. It's challenging to have conversations around racial equity, It's hard on both ends. We no longer find it acceptable to say that you don't see race, because if you don't see race, you don't see me and you don't see our participants. Our coaches and their supervisors are having these conversations and explore things like fragility and privilege."
Don't give up. Most progress in non-linear. New Moms uses dialogue and iteration towards equity that centers the experiences, needs, and goals of young moms. Integrating more equitable approaches requires deep reflection and consistent, open communication. But the outcome is a more equitable communities and relationships.
As you read and reflect on how this organization's experience might apply to your own, remember that one size doesn't fit all. The Prosperity Agenda works to integrate Family-Centered Coaching in alignment with your community by working together to design programs that families need and deserve.might apply at your organization remember that one size doesn't fit all. TPA works to integrate FCC practices in alignment with your organization by collaborating and working together to design an approach that fits.