Laureen Atkins, Vice President- Strategic Initiatives at The Literacy Cooperative, shared her experience with integrating Family-Centered Coaching that support holistic care.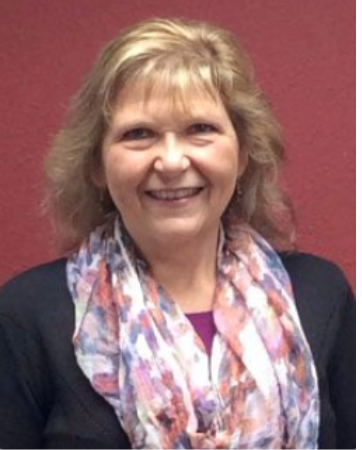 "In order for us to work better together, we need to get involved in the Family-Centered (FCC) approach, so that our partners' staff can look at the family in a more holistic view instead of only the family members enrolled in their organizations. I facilitate and lead a 2Gen committee that has about 16 organizations with 25 people involved. We work together to bring family-centered work to our community. "
– Laureen Atkins, Vice President – Strategic Initiatives, The Literacy Cooperative
Literacy Cooperative: Outcomes that support holistic care
The Literacy Cooperative is an umbrella organization that brings foundations, organizations and community members together to find practical solutions to improve literacy. Family-Centered Coaching and two-generation (2Gen) approaches are important to their work because they offer tools to support the whole family. The FCC Community of Practice (CoP) facilitates getting to know each other's strengths on a network wide level so participants are met with holistic care throughout the network. The CoP offers consistent and ready-to-use resources and tools to support the whole family across networks.
"With whole family centered tools, the staff person is able to support the needs of a person's family needs as part of the service plan. Helping them move from being able to help the individual set goals to helping the family set their goals allows for greater support, cross referrals in the organization and more connection with people."
FCC Community of Practice: The emergence of social capital
The Literacy Cooperative spearheaded the process of establishing a CoP; what emerged by working together as a network was a wider perspective and better understanding of what the community offered. The 2Gen Committee Staff and leadership were able to see outside of their roles to reimagine the ways their organizations, their roles, and their communities are interconnected and could be resources for one another. Staff across organizations are now better equipped to support participants because they have the space to connect, reflect, and to get to know one another's strengths on a more personal level.
"I found from these sessions that as we were trying to help staff understand how to assist families build social capital, what was brought to light was that staff really wanted to develop their own social capital. Making social capital a goal this year in our Community of Practice will strengthen our network of providers. We want the staff to feel like there's a go-to person in each location that they work with to support the whole family."
Overcoming funding challenges for holistic care
One major challenge for organizations like Literacy Cooperative is finding the funding for this type of holistic training because funding requirements are not always designed holistically. Navigating funding requirements is not impossible and the benefits are clear: training has equipped staff with family-centered tools and the framework to build their network to include a wide range of providers with specific resources to enable a more robust support system for families.
"One of the major outcomes of working collaboratively across organizations has been the ability to secure funding for organizations that wouldn't traditionally get funding. Some unable to use current funds for whole family training, such as the workforce development team, were able to attend FCC training. These resources are important and can be used to achieve the greater goal of serving the family."
FCC has enabled cross organization referral through a shift of mindset. Before FCC and 2Gen approaches, staff who didn't work directly with the family had difficulty understanding the value of centering families. Through discussions and trainings, staff can see the bigger picture value and value of FCC coaching through the success of their participants.
Steps for overcoming funding requirements:
Braiding funding streams: It can often be challenging to tackle funding barriers when it comes to getting the whole organization trained in FCC practices, because funding streams are often designated more specifically for adults or children and not dedicated to supporting a family as a whole. Combining or braiding funds to support a more systemic change will result in a more sustainable and lasting implementation of the change you want to see across organizations.
"Most decisions are based on funding and it becomes the toughest with government funding. Many of our partners have government funding that is very precise around what you can use the funding for and how you serve the person. If we combine and braid funding you can achieve it. Ultimately, organizations need to look at how they embed the FCC approach into more of what they do as an organization and not just per project so they can get more funding to support their whole family work."
Using FCC surveys to hear feedback from families: When seeking funding, storytelling can go a long way. Including participant input and the needs of the families when seeking funding can help paint a fuller picture.
"We are excited to be able to use the FCC surveys to hear feedback from family, we have never done that before and I hope that we will be able to use their feedback as part of our storytelling to funders and expand the work."
Include funders in the training: Inviting key stakeholders to FCC training allows for funders to see the value of the FCC approach in action and encourages them to allocate more resources for training.
"We invited funders to our trainings and they have been great! I actually had a funder upset that I didn't invite her sooner. We even have four funders as part of the committee."

By using a collaborative approach and advocating for families, Literacy Cooperative has been able to create bridges within their network to better serve families.
"Families only want to fill out paperwork once to get the services they need, and whoever the point of contact is should connect them to the support that they need. It's not about making them jump through another hoop and then come back to prove they jumped through that hoop."
As you read and reflect on how this organization's experience might apply to your own, remember that one size doesn't fit all. The Prosperity Agenda works to integrate Family-Centered Coaching in alignment with your community by working together to design programs that families need and deserve.