Shelly Jarrett, Staff Development Coordinator for Maricopa County Human Services Department, shared her experience on how she adapted Family-Centered Coaching within her large county-wide organization.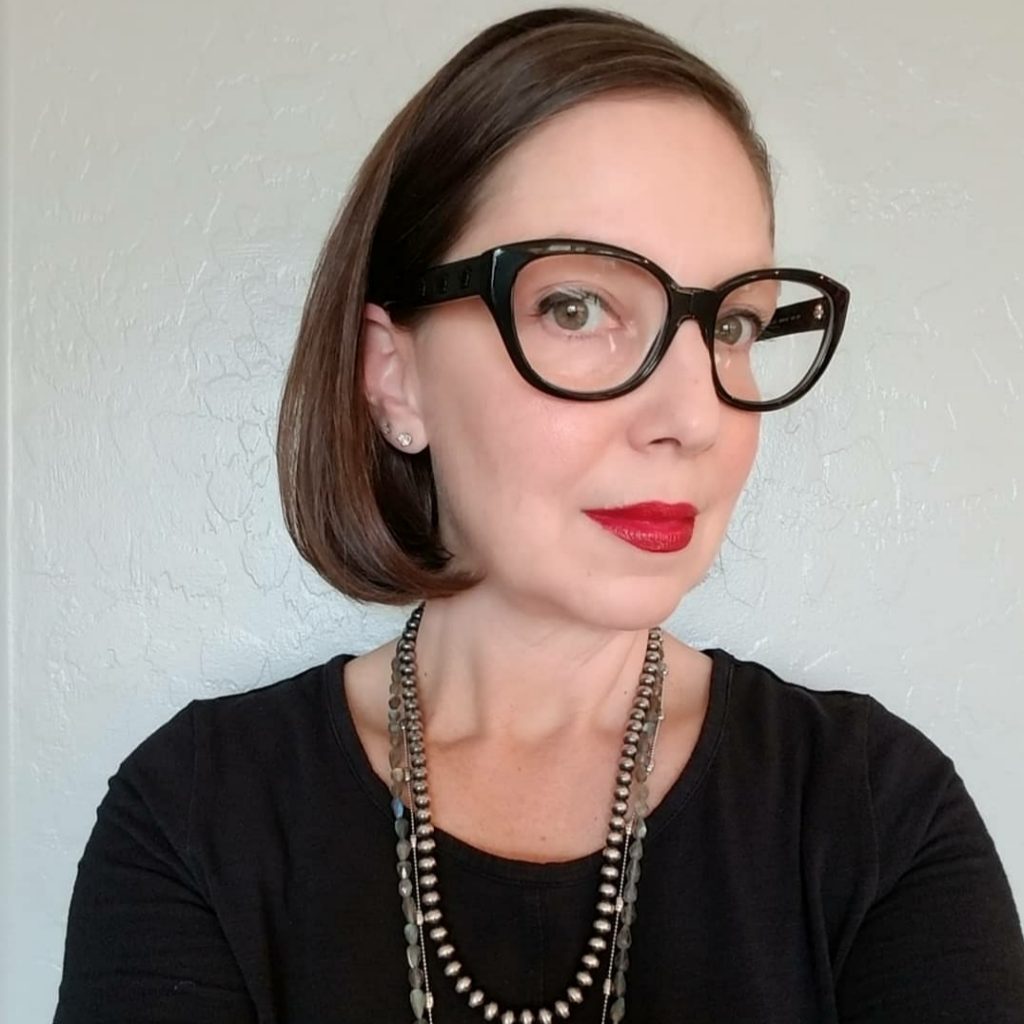 "Before we adopted FCC practices there was already a need within our department for professional development, specifically our staff who see clients in crises on a daily basis. One of the biggest pain points that frontline staff had was the need to have resources that were applicable for working with their clients, especially dealing with clients who seemed to be returning often."

Maricopa County Human Services Department, located in Arizona, is the second largest county in the United States. They have successfully worked to implement Family-Centered Coaching throughout their large organization. The organization is made up of five divisions, all with multiple funding sources. They have about 400 employees and serve over 55,000 participants in a typical year. They have been working since 2018 to develop resources and practices within their organization to get all their staff onboard. Maricopa County HSD decided to invest in FCC training because top leadership aimed to enhance and support it's 2-Gen initiative. FCC's components of trauma informed care, coaching and strength-based approaches aligned with the organization's vision of how direct services are offered. FCC has also, however, helped Maricopa County HSD combat the inherent siloing that happens across larger organizations. They are better able to offer holistic and seamless set of services to care for the whole family.
For larger organizations, it is helpful to have a central team to steer the implementation of Family-Centered Coaching and Shelly was an instrumental part of that team. After her own training, Shelly was inspired to implement Family-Centered Coaching as an internal trainer to her entire staff. She pitched a condensed training session that she would delivery to the leadership team of executives, program managers, and lead supervisors.
"One of the first things that I did to get leadership on board in investing in our process was to get an hour and a half of the Department's leadership team's time, which took some convincing. I took the original training that I had experienced and condensed it into an hour and a half. Every top manager from the human services department was in the room, including our director and our deputy director and I sold it! FCC was important to me personally, because it brought me back to basics and brought me back to why I got involved in the first place. That feeling of making a difference is what I sold to frontline staff and leadership."
Steps to Adopt Family-Centered Coaching Across a Larger Organization:
Get buy-in across the organization. If there isn't buy-in from leaders, middle managers, and the organization itself to make that culture shift from a transactional organization to a coaching organization then coaches will go back to business as usual and not really be able to integrate and utilize FCC tools. Messaging to each tier of the organization has to fit with their needs and wants. In the case of larger organizations starting from the top is the best place to start.
"Frontline staff and upper management have the same goals, they are all about making an impact and really feeding their soul. Middle-management are the ones that feel the pressure of having to report up the chain, the amount of deliverables that they're expected to fulfill can often make them more challenging to train. We needed to start from the top and I know that sort of falls on its head, but middle management wasn't buying into this mindset shift when we approached them, because they hadn't received the training. Typically, we say that we need to start with the boots on the ground, but when you want to create a culture shift, I think it's very important to start from the top. It was really helpful that our deputy director decided to take FCC on and become a champion for huge change, this buy-in from our top level leadership was essential."
Build a dream team that will apply a systems-thinking strategy. Create an internal working group with a diverse group of perspectives that can really develop an integration and dissemination strategy that looks at the organization from all parts. The more holes and sticking points that can be identified and addressed before an organizational change is made, the more people within the organization will be willing to adopt FCC tools and approaches.
"We had a dream team, a data analyst, a trainer who had been a coach before, a mental health expert, middle management, supervisor, our deputy director and assistant director for our early education program. The diversity of different perspectives was just an amazing way to really bounce things off of one another."
Disrupt business as usual to create a real culture shift. People can be excited and engaged during training, but excitement isn't always enough. There needs to be a real infusion, practice, and a mindset shift for there to be a real culture shift. Tools, resources, and support need to be available to staff so they feel supported in this shift. Maricopa County HSD has designed their trainings and support to be ongoing and iterative, to cultivate and solidify the practice of adopting new mindsets.
"One of the things that was the hardest change to see was the FCC mindset shift for the whole department, which is not unique to the Human Service Department organization. People are used to just getting seminars or training and then afterwards going back to doing whatever they were doing before, because we all have your own way of doing things. A formula that often works for you instead of the client."
Adapt resources and trainings to fit the needs of your organization. Maricopa County has done an incredible job at taking the FCC practices and resources and adapting them to fit their organization. They have created 40 different sessions for their staff, which took a year and a half to roll out. These resources were used to train around 300 staff on FCC practices and are used for onboarding. They use online resources to make continued learning available.
"We have created additional supportive trainings, called FCC labs and an online tool where everything is located. We have our trainings recorded, recorded TPA trainings. It is important to remind staff to train and retrain because this is a fresh approach and we want it to be consistent. It is natural for people to fall back into old patterns of case work management and these resources and supportive tools are here to support. We created a one page online document where everything lives, people can access our recorded trainings there."
Train everyone, not just frontline workers: Sifting organizational culture, mindsets, and approaches requires all hands on deck. There has to be a consistency and level of buy-in on every level and from every person in the organization. Mindset shifts require people to understand the why, that is where you get staff invested.
"We have to explain why when we were teaching these approaches. Why they might hear what they hear, why things look and feel a certain way, and it isn't usually our frontline staff that are hardest to train in the FCC approach. We have five divisions, all with multiple funding sources, who all require different mandates. If everyone on all levels are not taught the FCC approaches, middle managers for example, might go past a hallway and hear an employee using the tool of asking open-ended questions, and in those managers minds they might not recognize or understand why. "
Create a position that is dedicated to the success of FCC within the organization. Especially within organizations of larger sizes it is important to find someone who can passionately disrupt the working norms of an organization. This means their mission, purpose, and goals are aligned with the change that the organization wants to see. This role requires a dedication to communication across the organization, having a pulse on the needs of the staff on all levels, and centering the participants in everything they do.
"I found ways of including FCC into everything. I believe in the FCC approach and was so excited that I even brought that mindset home with me. I am passionate about FCC because I have been the boots on the ground, the person actually front lining, so I was able to bring that perspective when we were designing FCC training and I understood its value to the participants and frontline workers."
Use technology to support holistic services. Communication can be challenging within larger organizations and siloing is a common occurrence across departments. Siloing not only negatively impacts staff, but it can be a barrier for participants. FCC has given staff the ability to provide more than band-aid solutions to clients that need holistic care. By viewing participants more holistically, Maricopa County HSD as they built an internal database that shows staff a bigger picture view of the support a client is receiving. Staff is able to communicate across departments about their client to provide better care and support and create bridges that allow for better participant experiences.
"Creating an internal database allows for staff to see the bigger picture and prevents clients from having to take extra bus trips, sign unnecessary paperwork, and be asked the exact same questions within each division they work with. Rather than having two phone calls with two different individuals asking for exactly the same information, that information is there for our staff to review within the database. The hope is to really bring down those silos, not just for the staff, but ultimately for the client."
Accelerate adoption through middle management. Middle management often has the most pressure on them to deliver a very tangible result up the chain of command that can scare them into trying new approaches. Developing a support system for them that is separate from frontline staff and leadership is helpful.
"We created a coaching club which is only for middle management. We meet every other month for an hour or so and we practice some of the approaches. It's a great opportunity for them to refine and support the work of their peers and to hear about what is working and what isn't working."
As you read and reflect on how this organization's experience might apply to your own, remember that one size doesn't fit all. The Prosperity Agenda works to integrate Family-Centered Coaching in alignment with your community by working together to design programs that families need and deserve.