This toolkit is an effort to combine and pull from a number of experts and fields of practice working with low-income families. The work would not have been possible without the generous support of the W.K. Kellogg Foundation. Specifically, the leadership and thought-partnership provided by Paula Sammons was invaluable to the framing and development of the toolkit and resources.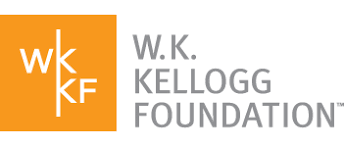 The Prosperity Agenda provides the role of HUB for Family-Centered Coaching and continues to expand and refine the tools and toolkit. Get to know FCC by reading the Family-Centered Coaching Summary and then explore the site.
The toolkit itself was developed by Martha Oesch, Sarah Griffen, Karen Murrell, and Shelley Waters Boots. It was informed by an incredible group of advisors who provided insights as tools and the overarching framework was developed. They included Diana Dollar, Helah Robinson, Paige Teegarden, Seung Kim, Liddy Romero, Lynn Appelbaum, John Kim, LaDonna Pavetti, Gloria Perez, and Debbie McCroskey.
We also leaned on the expertise of several topic experts to help with specific content within the toolkit. These experts included Lidia Romero, John Kim, LaDonna Pavetti, Susan Brooks, Lynn Appelbaum, Randy Williams, Brandi Black Thacker, Megan Smith, Trace Kershaw, Mae Watson Grote, Diana Dollar, Mary Dupont, Ann Lyn Hall, Paige Teegarden, Maria Pena, Brian Marroquin, Joe Jones, Richard Guare, Al Race, Susan Pinne, Mary Mueller, Anthony Barrows, Crystal Hall, Elaine Zimmerman, Devin Stubblefield, and Rahil Briggs. We also thank Terry Keleher, of Race Forward, for his insights and guidance in the development of the toolkit.
Special thanks to the coaches who piloted the toolkit and provided invaluable feedback on the toolkit that informed this second version: Larry Aquilla, Morgan Cain, La Tonia Camp, Ana Luisa Dau, Stephanie Finley, Elizabeth Hodges, Alysa Jensen, Dana Hoffman, Sam Klaskow, Veronica Lanzo, Felita Lucas, Alejandra Martinez, Jessica Newsome, Jesus Rodriguez, Helah Robinson, Melissa Robinson, Lauren Stedman, Taneka Thomas, Amy Weber, and Jacqueline Renee Williams.
To all of these experts, advisors, and coaches, we are deeply grateful for their honest feedback, wise counsel, and referrals to other tools and resources to weave into the toolkit.
This work was shepherded under the leadership of the Center on Budget and Policy Priorities. The work in this toolkit was completed under a consulting contract as a part of Building Better Programs, a special initiative of the Center on Budget and Policy Priorities to improve the implementation of human services for disadvantaged individuals.
---

A set of additional tools for were later developed as part of the Coaching Accelerator Project, through support from J.P. Morgan Chase and in partnership with Carlos Garcia and Aldo Medina of Hacienda CDC, Hannah Haag of YWCA of Seattle | King | Snohomish, Katie Stephens and Ryan Davis of Community Action of Skagit County, and Jeff Dade and Silke Bone of Sound Outreach.